For a Perfect Event
The Marigold offers the choice of two halls, both of which can be personalised by our contractors to make your day unique.
Both of the halls are fitted with full sound systems, PA systems, air conditioning and central heating. In addition to this, the halls have been fitted with well-equipped kitchens along with food service areas.
Main Hall
Welcomed by the marble reception, the grand Main Hall is a truly wonderful place to celebrate your wedding, overlooking the beautiful landscape garden.
Capacity: 400 guests including head table
Features:
Lounge with tea/coffee bar
Marble reception
Original LED ceiling
Chandeliers
Ceiling to floor bi-folding doors
Access to the garden
Serving area
Full kitchen facilities with burners, including walk-in fridge and freezer
Stage with full lighting
Bridal room
Separate prayer facilities for men and women
Hall 2
Located on the first floor, this is a relaxed intimate setting for small ceremonies and/or over flow hall for weddings above 400 guests.
Capacity: 250 guests including head table
Features:
Lounge & hallway with tea/coffee bar
Original LED ceiling
Chandeliers
Serving area
Full kitchen facilities with burners
Stage with full lighting
Passenger lift access on request
Garden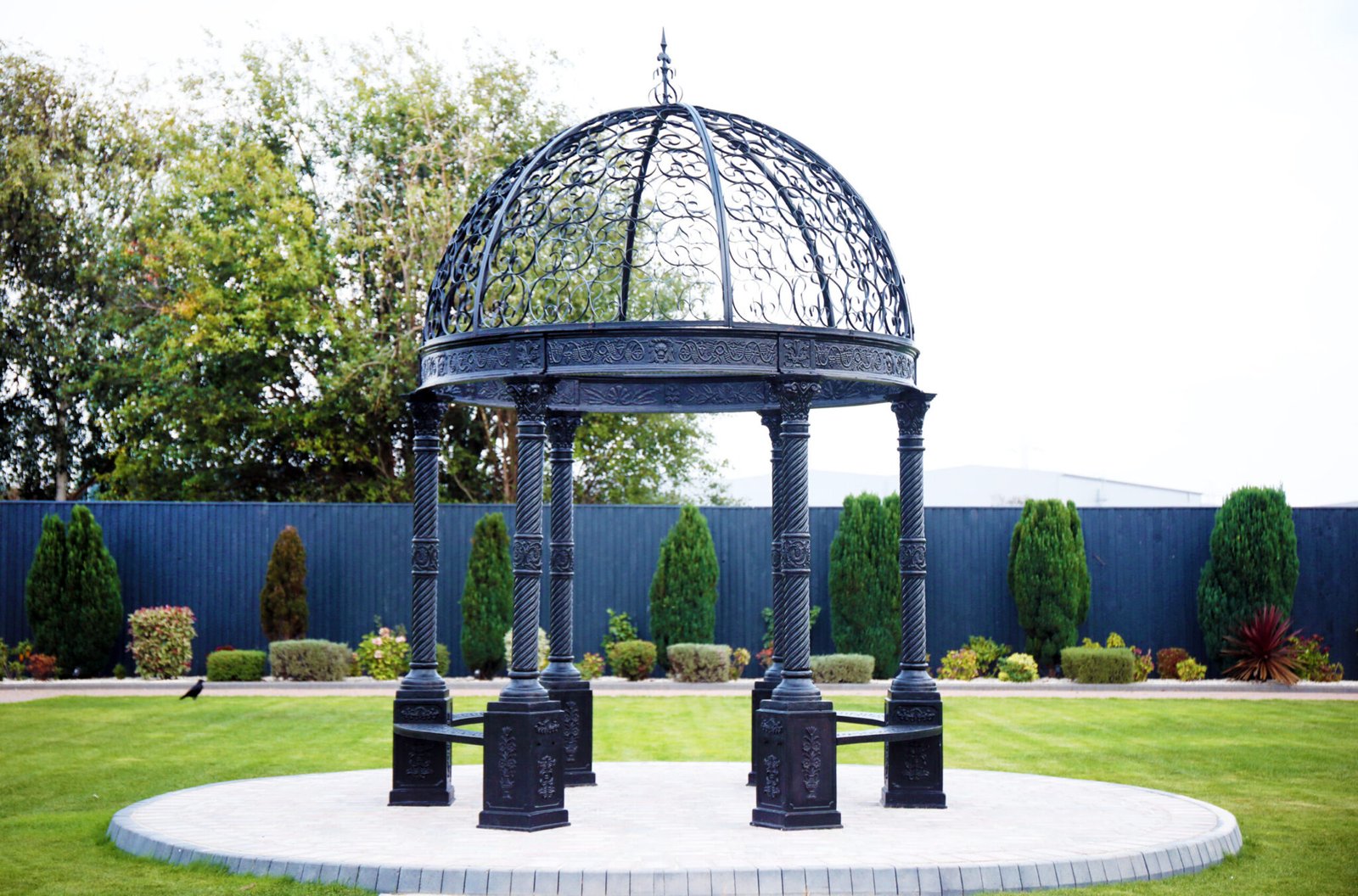 Our beautiful landscape garden, centred with a monumental, Victorian, cast-iron gazebo, is a luxurious setting for our clients wanting to have a private, intimate photoshoot on the day of their event.
Bordering the garden, we have an assortment of shrubbery, plants, and trees, which set the scene as the backdrop for those all-important memories.
Bridal Room
Our bespoke bridal suite is fully decorated and always ready to welcome our brides on their wedding events. This room has been designed to accommodate for a brides' every need and requirement on her big day, from the dressing table and the mirrors to the various seating arrangements for the bride and her immediate family members or close friends.
The bridal suite is often used for private, intimate photoshoots for the couple as well.